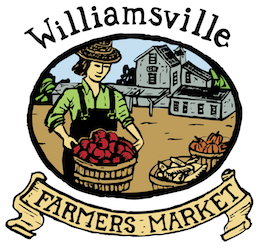 Help Keep the Market Alive
Please support the 2021 Williamsville Farmers Market via our GoFundMe page, and keep our Market alive!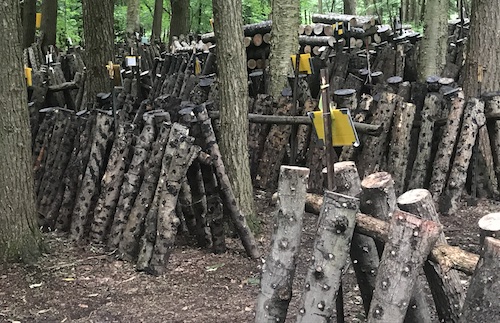 Green Heron Growers Mushroom Farming
Corn fields of The Kernel

Becker Farms / Vizcarra Vineyards
Support the 2021 Williamsville Farmers Market
2020 was a challenging year for everyone. The Covid-19 pandemic has made things difficult for many businesses and as a result, the Market has lost its sponsors.
Please help support the 2021 Williamsville Farmers Market and its farmers and artisans by contributing via their GoFundMe campaign. Just click on the link below to get started.
Welcome to the Williamsville Farmers Market
From the farmer's hand to yours!
Our market offers local-only products including fresh fruits and vegetables; baked goods; fresh roasted coffee and spirits; specialty food and artisan goods; fresh cut flowers and more. In addition, customers and their children can enjoy live music and storytelling every week — and who knows, the storyteller might just be your neighbor!
What's at the Market?
Alpaca wool products, cocoa, chai, wine, fruit, veggies, pie, frozen organic baby food, bread, bagels, granola, goat's milk and cheese, eggs, blueberries, soap, doughnuts, beef, chicken, pork, lamb, sausage, garlic, mushrooms, potatoes, coffee, cookies, pizzelles, cupcakes, jams and jellies, fudge, dried pasta, frozen ravioli, jarred sauce, greenhouse plants, flowers, baked goods, popcorn, grains, dog treats.
Open
Every Saturday
Mid-May through Late-October (the 2020 Market opens in June)
Saturday Mornings at 8:00 am to 1:00 pm
Rain or Shine!
Amherst Town Hall Lot
5583 Main Street
Williamsville, NY 14221