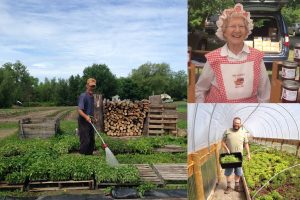 The Mission of the Williamsville Farmers Market is to educate the public about the value of eating local farm-fresh foods produced by local food producers by:
Providing a weekly, seasonal event in which people living in and visiting the Village of Williamsville can meet the farmers and the artisans who grow and create the food and food products that they eat.
Enhancing these experiences through educational programming and by providing opportunities for non-profit organizations in the community to bring information and demonstrations to the public about healthy and nutritious food choices, safe food preparation, individual health and wellness and environmental protection and conservation.
Creating and implementing programming targeted at children, which provides opportunities to engage children in learning about farming, food production and environmental issues, using farm grown and natural products.
Providing information of value to members of the community, about community history and community events focusing on food, good health and the environment.
The Williamsville Farmers Market differs from a retail grocery or other food related business in that the sale of food and other products is the vehicle by which we educate the public, rather than the end in itself.